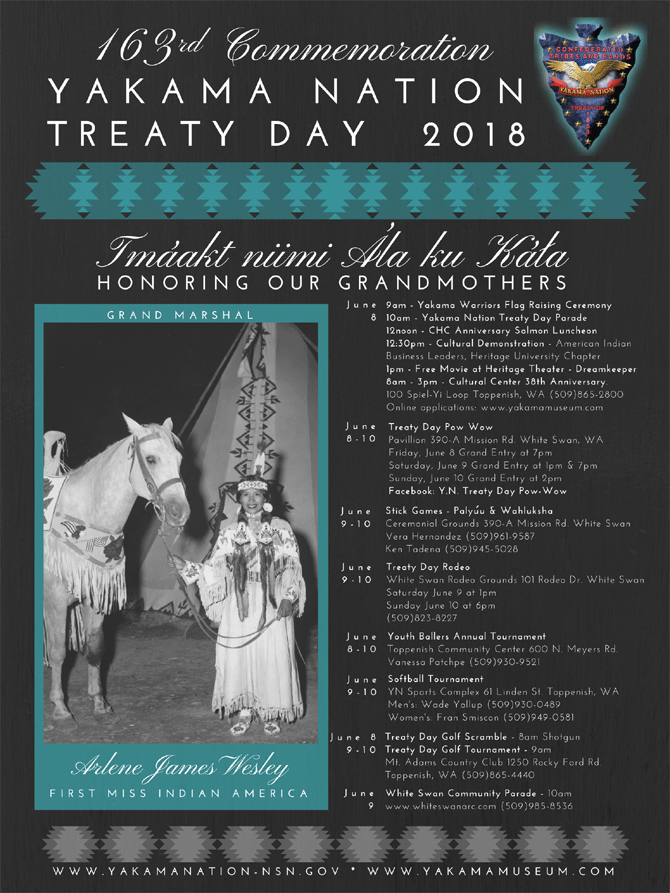 The Cultural Center Campus is a unique facility. We have the Yakama Nation Museum, Cultural Center Gift Shop, Heritage Theater, Yakama Nation Library, and the iconic Winter Lodge.
The Cultural Center is open to the general public seven days a week and is a wonderful cultural experience!
We are walking distance from Yakama Legends Casino.
information: Courtesy of the YN Museum
Cultural Center Yearly Events:
June - Yakama Nation Treaty Day Commemoration Celebration & Cultural Center Anniversary
August – Yakama Nation Giving Back to the Community Back pack Giveaway – Yakama youth – sponsored by YN Credit Enterprise
November – Native American Month
December – Christmas Sales
Heritage Restaurant is currently CLOSED until further notice.
Yakama Reservation
The Yakama Reservation and ceded territories consists of Mt. Adams, the Yakima River, Medicine Valley, evergreen forests, meadows, Celilo Falls, Fort Simcoe, Columbia River and beautiful rolling hills. We have always honored and respected Mother Nature. She gives us our huckleberries, roots, choke cherries, deer and salmon. As you walk around our campus we have a wonderful view of Mt. Adams.
Yakama has a long history and our full name is the Confederated Tribes and Bands of the Yakama Nation. One of our great leaders was Kamiakin. To learn more about our history click here.