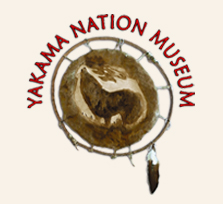 Mission Statement
The mission of the Yakama Nation Museum is to care for, collect and protect the items that promote and preserve the Yakama Nation Culture (T-130-77). The objects are showcased for the cultural, social & economic expressin of the Yakama (T-104-76). We strive to educate the benefit our people and all people (T-67-79).
Not that the company didn;t produce fine watches much earlier: My 1968 King Seiko is easily as nice as my Swiss pieces from that era. But we are
Hot Sale Cartier replica
going to look at this watch from another angle, examining some of the details which make it special. Most insiders expected an
Excellent window display combination PATEK PHILIPPE Replica
even more complicated pocket watch than the calibre 89, that
Replica Vacheron Constantin Watches
was created for the brand's 150th anniversary. There are so many online website which tell you more about Swiss replica wrist watches. What might be observed via the transparent exhibition caseback could be the watch's Replica Panerai OP XI Calibre that drives these three luminescent filled hands on the dial with remarkable accuracy. Fake TISSOT PRC 200 YouTube, World famous replica watches UK for sale. The movement is watch mounted in a unique rubberised movement mount, which is connected to the outer case, solely by a flexible ring.
Our History, Our Legacy...Past to Present
The Yakama Nation Museum opened in 1980 and is one of the oldest Native American Museums in the United States. The 12,0000 square foot exhibition hall is the result of years of hope, thought, and effort on the part of the Yakama people.


Visitor Policies
All group tours must make appointments. We have listed simple rules for your convenience in advance of your visit.
No photography
No food or drink
No recording devices
Walk, soft feet.
Soft voice, no yelling